Getting a business off the ground can be difficult. Your resources are limited, and it can be difficult to hire and retain talent in the work-from-home economy. Outsourcing labor is one way to get around this. By contracting an external party and tapping into their resources, you save on the overhead costs of hiring or purchasing equipment, while getting access to labor, skills and technology.
Still, when time and budgets are tight, it's important to approach job outsourcing carefully. In this article, we'll cover some basic considerations of outsourcing for small businesses. After reading this, you should have a better idea of how to get started⁠ in terms of outsourcing—and where you'll want to end up.
Key Takeaways:
Outsourcing labor involves entrusting work to an external party. It can be used to reduce costs, gain access to talent and resources, or increase efficiency and flexibility.
Making effective use of outsourcing relies on understanding your business and available service providers, before making a deliberate choice of what to outsource and how.
Though it involves delegating tasks to an external provider, the outsourcing of employees still requires input and effort from your side, including planning, onboarding and communication.
The Benefits of Outsourcing Labor
Outsourcing services can help you maximize strengths or shore up weaknesses in a number of ways. That said, each outsourcing company will have its own particular strengths, and you'll need to choose based on what your business needs most.
Reduced Costs
This is the benefit that most companies go after. When hiring outsourcing vs insourcing, you can spend as much as twice to thrice on monthly fees. On top of that, you save on overhead costs, too.
Note that most of these savings come from the lower cost of labor overseas. This means that minimizing costs means offshoring. Be sure to check out a country's overall reputation for outsourcing in addition to the specific service provider's profile. In countries with systemic support for outsourcing, it's usually easier to work around time zones and find long-term outsourcing specialists with lots of experience and advanced skills.
Speed and Flexibility
Getting work outsourced can be quicker than hiring. You can get rapid access to labor without having to spend as much time on bureaucracy or training. This can be great if you're trying to capitalize on a limited-time opportunity or need to launch a new initiative quickly.
Some outsourcing agreements are also fairly flexible, allowing you to dial back hours when off peak season or if you're changing your business plans.
New Tech and New Markets
Outsourcing agencies and shared service providers may have access to specialized technology and resources that's hard for SMEs to acquire. These include software, databases and professional networks. By contracting with them, you can tap into those resources at a reasonable cost.
Offshoring is also a way to access new markets. A business based in a specific geographic region will doubtless have a better handle on its culture and trends. An increasingly popular setup is the use of remote or global teams⁠—fully remote workers recruited by a third party, but whom you work with and manage directly.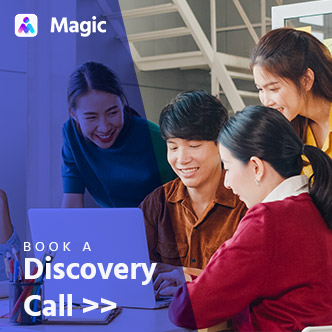 Customize Your Virtual Team Based on Your Needs
Get a team of qualified virtual assistants through a customized hiring funnel to easily fill in work gaps.
Outsourcing Checklist
Here are steps that can take you from wanting to outsource to actively outsourcing labor and improving how you do so. These steps are listed in order, but you don't need to follow the order too strictly. If you need to assess one thing before another, do so; revisit steps as needed to arrive at the best decision for your business.
1. Assess Your Business
Why are you considering outsourced services? Think about your motivations at a broad level and then start to narrow it down.
What sort of work do you need done?
What are your overall objectives?
What constraints (in funds, time, effort, etc.) are you working with?
If you're thinking of outsourcing functions in various aspects of business, decide what priority each one has. (This includes cases of equal priority, where outsourcing one task makes no sense unless you can also outsource another.)
2. Specify Targets and Requirements
Having determined your overall objectives, try to set up specific, operational targets and requirements. Articulate measurable, verifiable outcomes you'd like to achieve, as well as limits to work within. Think about timelines, schedules, procedures, and point persons.
This is also the time to decide on specific skills, resources or even documents you require of a service provider. In outsourcing labor for IT and data services, for instance, you may need to luck up compliance requirements for local or international data privacy or infosec laws. IP and tax compliance are other things to consider.
3. Research Outsourcing Services
Start looking up potential service providers, using your targets and requirements to arrive at a long list. Here are some things to consider when weighing your options:
Qualifications: If you have any hard requirements like certifications or licenses, you can start with these. Beyond that, look at each business' track record and years of operation. Look for case studies in the outsourcing operations you're interested in.
Leadership: Look up the company's leaders; check out their professional backgrounds, previous positions and past projects. A new company with experienced leaders is worth considering.
Social Proof: Search for testimonials on their website or mentions of the company on social media.
Wrap up your assessment by crunching the numbers: rates, minimum project sizes, lock-in periods and so on. Often, quotes are given in a range of rates and specific numbers are available only on request. That leads to the next step.
4. Contact Potential Providers
Once you have a shortlist of companies, reach out to them for quotes, proposals, or further examples of outsourcing services. Most contact centers, for example, provide call recordings or sample logs on request.
You can also verify licenses and qualifications at this point, requesting documents as needed.
5. Negotiate Contracts and Agreements
Once you've chosen (tentatively) a provider, scrutinize their contract and/or terms of service. Pay special attention to billing, SLAs, and breach of contract clauses. If you need data from their end to evaluate performance, make sure the documents specify how and when you can access those details.
At this stage, you can also go further in-depth on matters of compliance. Consult with a lawyer if necessary to ensure you and your provider would be in compliance with all applicable laws. You should also check if they have sufficient infosec mechanisms in place, especially if you'll be entrusting confidential information to them.
6. Set Up Communication and Collaboration Tools
If you are to work efficiently with an external provider, it's important to have clear protocols for communication. This includes:
Choosing communication channels or platforms
Identifying points of contact on both sides
Setting regular check-ins and updates
Agreeing on when and how soon each side is expected to respond
7. Direct the Outsourced Team
To evaluate your outsourcing strategies in practice, you'll need to track performance over time. Using the targets and requirements you outlined earlier on⁠—and adjusted as needed⁠—establish the output or results expected of your outsourced staff. Make sure they're clear on any processes and outcomes they're involved with. If they need any resources from you, such as information or access, make sure they have it.
Clear expectations will lay the groundwork for improvements in your partnership, which in turn will expand the benefits you get out of business outsourcing.
8. Maintain Effective Relationships
It should be clear by now that successful outsourcing still requires you getting involved to an extent. If you want a productive arrangement, you need to provide a conducive environment for your outsourced staff.
Onboard your partners: External teams will still need some initial guidance to effectively integrate with your in-house team. Set aside some time to provide it.
Foster open communication: Part of this depends on the agreements set up earlier, but it also means being clear and straightforward when dealing with your service provider
Escalate issues appropriately: When problems occur, make sure the people who can solve them get involved. Ensure the right people take responsibility for any mistakes, and avoid punitive relations.
9. Monitor Progress and Quality
Keep records of your outsourced team's performance and measure it against your standards. You should also evaluate how effectively they integrate with the larger processes that rely on their work. Even if they do satisfactory work, they might still clash with the way you do business⁠, which could cause problems further down the line.
10. Continuously Evaluate and Improve
In addition to standard updates from your provider, your in-house team should regularly review where your company stands in terms of outsourcing labor. This may involve revisiting earlier steps: reassessing your constraints and seeing if your objectives have changed.
You may find that it's time to expand your outsourcing agreement, or perhaps to switch providers. You may even reconsider the benefits of hiring vs. outsourcing at that time.
Outsource Labor with Magic
Outsourcing labor or business processes may hinge ultimately on external parties, but that doesn't mean your team won't be involved. The initial steps, in particular, can take quite a bit of effort to get right.
This checklist provides a framework you can follow from planning to execution to refinement, but neither exhaustive nor inflexible. Take this process as your starting point and make it your own.
Magic can help you get started. Our services are quick and flexible, ensuring that your outsourced team can scale with your company's needs and resources. Just let us know what sort of work you need done and we'll find the right remote workers for the job.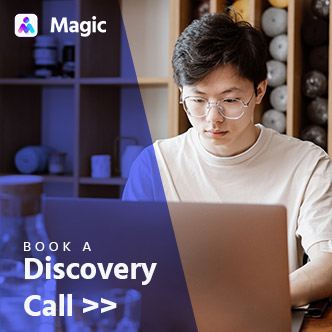 Match With a Vetted Virtual Assistant in 72 Hours!
Magic offers a frictionless way to source and qualify the right virtual assistant for your business so you can get things done fast and efficiently.