Payroll is an essential bookkeeping function for any business, as it involves calculating salaries, withholding taxes, and managing employee benefits. However, handling payroll can be time-consuming and complex, especially for small or growing businesses. This is where payroll outsourcing services come into play.
Let's look at what outsourced payroll services include, the benefits of outsourcing payroll, and debunk some common myths about the practice.
Key Takeaways:
Payroll outsourcing services involve delegating payroll responsibilities to a third-party provider. Payroll services handle tasks such as employee salaries, tax compliance, benefits management, and reporting.
Outsourcing payroll saves time and money, boosts accuracy and compliance, enhances data security, and allows focus on core business and scaling.
There are some common misconceptions about outsourcing payroll services. However, reputable payroll providers offer cost-effective solutions and prioritize data security, customization, and integration options over maintaining an in-house payroll department.
What Are Payroll Outsourcing Services?
Payroll outsourcing services refer to the practice of delegating the responsibility of payroll management to a third-party outsourcing provider, such as a BPO, outsourcing company, or payroll company.
These providers are experts in payroll processing and have the necessary knowledge and resources to ensure accurate and efficient payroll administration and bookkeeping tasks.
By outsourcing payroll, business owners can focus on their core activities and leave the payroll tasks to the professionals.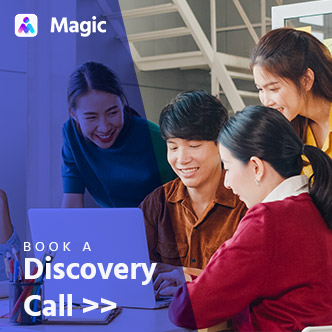 Customize Your Virtual Team Based on Your Needs
Get a team of qualified virtual assistants through a customized hiring funnel to easily fill in work gaps.
What Payroll Tasks Can You Outsource?
You can outsource a number of payroll functions to an outsourcing partner. Here are some key responsibilities that payroll outsourcing services typically handle:
Calculating employee salaries and deductions
Outsourced payroll providers can calculate employees' net pay based on their gross salary and applicable deductions such as employment taxes, benefits, and retirement contributions. They will ensure accurate calculations and timely payments.
Issuing paychecks and direct deposits
Outsourcing payroll services may include generating pay stubs for employees that detail their salary, deductions, and net pay. Outsourced payroll assistants can also facilitate direct deposits, ensuring that employees receive their paychecks on time.
Managing employee benefits and retirement contributions
Payroll outsourcing services include handling various employee benefits, such as health insurance, retirement plans, and vacation leave. Payroll assistants ensure that employees receive the benefits they are entitled to and that the company is aware of any changes.
Handling payroll-related reporting and documentation
Payroll outsourcing companies generate reports related to payrolls, such as tax reports, year-end forms, and payroll summaries. They also maintain the necessary documentation for audits and compliance purposes.
Ensuring tax withholdings and compliance
Payroll outsourcing companies stay up-to-date with tax regulations and ensure that the correct amount of taxes is withheld from employees' salaries. They also handle tax filings and ensure compliance with all relevant laws.
6 Benefits of Outsourced Payroll Services
Outsourcing payroll is just one of the many tasks that businesses can outsource, and it has many benefits. Let's look at some of the main ones:
Time and Cost Savings
Outsourcing payroll saves businesses valuable time that can be redirected toward core activities. It eliminates the need for in-house payroll staff and reduces overhead costs associated with payroll processing.
Improved Accuracy and Compliance
Payroll outsourcing companies are experts in their field and have the necessary tools and knowledge to ensure accurate and compliant payroll processing. By outsourcing, businesses can minimize payroll errors and avoid penalties for non-compliance.
Scalability and Flexibility for Growing Companies
As businesses grow, their payroll needs may change. Outsourcing payroll offers scalability and flexibility, allowing businesses to easily adapt to changing requirements without the need for additional resources or systems.
At Magic, you can scale your remote workforce up or down as needed with no long-term commitments.
14 Reasons To Get A Bookkeeping Virtual Assistant
This ebook looks at what remote bookkeepers do and how they do it⁠. If you've been looking to outsource your bookkeeping, read on to see how you can get started.
Learn More
Enhanced Data Security and Confidentiality
Payroll outsourcing services prioritize data security. They have robust systems and protocols in place to protect sensitive employee information, ensuring confidentiality and reducing the risk of data breaches.
Focus on Core Business Activities
By delegating payroll responsibilities to the experts, business owners can focus on their core activities and strategic initiatives. This enables them to save time and allocate resources to activities that drive growth and profitability.
Mitigating HR and Administrative Burdens
Payroll processing can be a complex and time-consuming task, especially for businesses without dedicated HR personnel. Outsourcing payroll relieves HR and administrative burdens, enabling these departments to focus on other important tasks.
Common Misconceptions About Outsourcing Payroll Services
Despite the many benefits, there are some misconceptions about outsourcing payroll services. Let's address a few of them and explain why these misconceptions are often false:
Incompatibility with Existing Payroll Systems
It's a misconception that outsourcing payroll necessitates abandoning existing payroll systems. In reality, payroll providers can integrate their services with existing systems, ensuring a seamless transition and minimal disruption to operations.
Our Magic bookkeeping assistants are trained in popular payroll tools like ADP, QuickBooks, Gusto, and others.
Security and Data Concerns
One common concern is the security of employee data when outsourcing payroll. However, reputable payroll providers have strict data protection measures in place, including encryption, secure servers, and confidentiality agreements, ensuring the safety of sensitive information.
Increased Costs and Financial Burdens
While there is a cost associated with outsourcing payroll, it is often more cost-effective than maintaining an in-house payroll department.
For example, our Magic payroll assistants start at $10/hour. Outsourcing eliminates the need for additional staff, training, and software expenses, resulting in overall cost savings for businesses.
Loss of Control
Some businesses fear that outsourcing payroll means relinquishing control over the process. However, good payroll providers work closely with their clients, providing regular updates and customization options. Businesses retain control over payroll decisions while benefiting from expert guidance.
Outsource Payroll & Bookkeeping to Magic
Payroll outsourcing services offer businesses a range of benefits, including time and cost savings, improved accuracy and compliance, enhanced data security, scalability, and the ability to focus on core activities.
By partnering with a modern outsourcing partner, business owners can streamline their payroll processes and improve overall efficiency. Ready to hand off your payroll or bookkeeping? Contact us today to get started.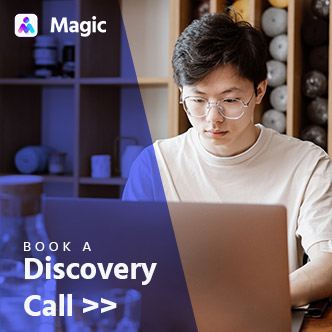 Match With a Vetted Virtual Assistant in 72 Hours!
Magic offers a frictionless way to source and qualify the right virtual assistant for your business so you can get things done fast and efficiently.