The backbone of efficient business operations lies in effective administrative support. Among the key players in this domain are executive and personal assistants. They manage the myriad details that allow high-profile individuals to focus on what they do best.
However, the nuances in the executive assistant vs personal assistant roles often blur. And so, the confusion makes it hard for employers to seek the right fit for their specific needs.
Whether it's the nature of their work environment, the clientele they serve, or the level of autonomy they have, understanding their distinctions is crucial in making the right hire. Unravel the intricacies of the personal assistant vs executive assistant concepts in this guide!
Key Takeaways:
Understanding the differences between the executive and personal assistant roles is crucial for making the right hire.
EAs support top-level executives in their day-to-day operations, so they must possess specialized skills and professionalism.
PAs provide personal and secretarial support to streamline both personal and professional aspects of their client's life.
Executive assistant responsibilities can also be fulfilled remotely, which is a cost-effective hiring alternative for many businesses.
What Is an Executive Assistant?
An executive assistant (EA) is the right hand to top-level executives, ensuring their day-to-day operations run seamlessly. To understand the kind of support they give, let's explore what the executive assistant job entails.
Executive Assistant Responsibilities
Executive assistants take on all the executive team's administrative tasks as well as strategic support. Their main responsibilities include:
Calendar Management and Scheduling

An EA manages an executive's calendar, including meetings, appointments, and deadlines with finesse. They anticipate scheduling conflicts and ensure everything aligns smoothly.

Travel Planning and Logistics

From booking flights to arranging ground transportation and accommodation, they take the hassle out of travel for busy executives.

Communication and Correspondence Handling

EAs act as a gatekeeper, handling emails, calls, and messages. They prioritize, filter, and ensure that urgent matters reach the executive promptly.

Meeting Preparation and Follow-Ups

They prepare the executive team for meetings with all necessary materials like agendas, presentations, and research. Post-meeting, they follow up on action items, making sure they're addressed.

Task Prioritization and Time Management

EAs keep a finger on the pulse of the executive's tasks, ensuring the most critical matters receive immediate attention.
Key Executive Assistant Skills
An executive's work environment is fast-paced and dynamic. That's why an executive assistant must possess a specific set of skills and qualifications to excel in their role.
Organizational Skills

Juggling multiple things simultaneously requires great attention to detail. As an assistant to the CEO, an EA should be able to control the chaos in the executive office, from meetings and appointments to tasks and projects.

Communication Skills

EAs are the bridge between the senior executive and the rest of the organization, as well as external stakeholders. They should be able to communicate clearly and concisely, handling even the most difficult individual with professionalism.

Tech Proficiency

They should have the computer skills to streamline operations. It involves mastery of a range of software and tools, such as calendaring systems, project management platforms, and communication apps.

Research Skills

An EA should swiftly gather and synthesize information to provide the executive team with insights into a rapidly changing business landscape.

Discretion and Confidentiality

As an assistant to the president or any other high-level manager in a company, absolute trustworthiness is required in handling sensitive information.
Industries that Typically Hire an Executive Assistant
While any business can benefit from executive support, there are industries that heavily rely on the expertise of an executive administrative assistant.
Corporate Sector

Within the bustling corporate world, EAs are the administrative professionals to top-level executives, allowing them to focus on core functions. They help the executive team to be more effective in growing and scaling the business.

Finance

Precision and discretion are paramount in financing. An EA plays a crucial role in this industry, handling tasks that involve high-stakes strategies and sensitive financial matters. They provide the necessary support to ensure leaders can focus on strategic decision-making.

Legal Services

The legal field demands meticulous attention to detail and impeccable organization. EAs in this sector make sure legal professionals are well-prepared for court appearances, client meetings, and other critical engagements. They also assist in document management and communication with clients.
What Is a Personal Assistant?
A personal assistant (PA) is a professional who provides a wide range of personal and secretarial support services to help streamline the personal and professional life of their client. Let's dive into it further!
Personal Assistant Responsibilities
For many people, the demands of a bustling professional career often intertwine with the intricacies of personal tasks. Work and personal life can be balanced with a personal assistant handling these tasks:
Household Management and Personal Errands

PAs can take charge of the day-to-day functioning of a household. It involves keeping up with home maintenance and repairs, managing supplies and groceries, and handling other related errands.

Personal Correspondence and Communications

Be it through phone calls, emails, or social media, they act as a secretary, ensuring messages are received and responded to properly.

Event Planning and Coordination

A PA can manage various personal affairs and gatherings, from intimate family dinners to larger-scale events. They take care of all the logistics, such as venue selection, catering, guest lists, and invitations.

Personal Finance Management

They can also handle basic bookkeeping tasks for their clients. It can be tracking expenses, budgeting, managing bill payments, and potentially liaising with financial institutions or advisors.

Travel Arrangements for Personal Trips

PAs can curate tailored travel experiences that meet their clients' needs and preferences. It includes making flight and accommodation arrangements, planning itineraries, and handling any other logistics.
Key Personal Assistant Skills
A personal assistant is an invaluable partner in their client's personal life, allowing them to navigate daily affairs with ease and efficiency. To effectively do this job, they need to have the following qualities:
Time Management Skills

A good PA should be able to balance a multitude of responsibilities, ensuring everything runs smoothly while anticipating needs and exceeding expectations.

Communication Skills

Since they work closely with their clients, they should have good interpersonal skills and a keen understanding of their preferences.

Discretion and Confidentiality

With high-profile clients, PAs are privy to personal matters, so they must exhibit high levels of integrity and professionalism.

Problem-Solving Abilities

Adaptability and resourcefulness are crucial in navigating unexpected situations when dealing with either the client's work or personal life.

Loyalty and Commitment

Building a strong, long-lasting relationship is at the core of this role, so a PA should show unwavering dedication and support.
Industries that Typically Hire a Personal Assistant
Personal assistants provide a level of support that allows their clients to navigate life in and out of work. The role is highly adaptable to meet changing circumstances, but their clientele mostly includes:
Entertainment and Media

A PA acts as the bedrock of stability for celebrities, producers, directors, and high-profile figures in this industry. They can manage hectic schedules, anticipate changes and problems, and coordinate with different departments.

From shoots and interviews to public appearances and endorsement deals, they not only ensure everything goes smoothly but also take care of their client's personal needs.

High-Profile Individuals

Business tycoons, political figures, and influential personalities lead lives of significant public interest and impact.

So, PAs in this realm handle and organize confidential details (from board meetings and charity events to diplomatic functions and global summits) while also ensuring that the personal lives of these figures run seamlessly.

Family Offices

Often for affluent families, these offices serve as the central hub for wealth management, encompassing investments, real estate, philanthropy, and a myriad of other complex affairs. A PA can take on a diverse array of tasks, from managing household staff and estates to liaising and handling ventures.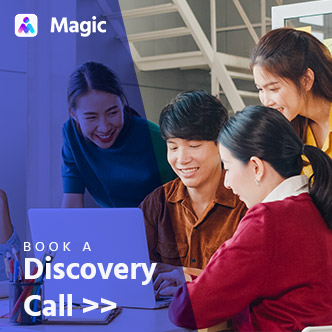 Customize Your Virtual Team Based on Your Needs
Get a team of qualified virtual assistants through a customized hiring funnel to easily fill in work gaps.
A Side-by-Side Look into the Executive and Personal Assistant Roles
Now that we've individually discussed the executive and personal assistant roles, let's compare their commonalities and distinctions. While they share several fundamental responsibilities, they also differ significantly in certain aspects.
Executive and Personal Assistant Duties and Traits that Overlap
Among different personal assistant vs executive assistant notions, here are their crossover responsibilities and characteristics:
Time Management
If their clients have something in common, it's that they're very busy individuals. So, EAs and PAs are entrusted with the crucial responsibility of efficiently managing calendars, scheduling appointments, and ensuring engagements run smoothly.
Task Prioritization
EAs and PAs are crucial in optimizing the productivity of their clients. They decide between urgent and important matters to allocate their clients' time to high-impact activities without worrying about other tasks falling through the cracks.
Communication Skills
Both assistants act as the primary point of contact between their busy employers and the outside world. This means they're adept at relaying information accurately and articulately.
Adaptability and Flexibility
Any type of assistant should be ready to work and thrive in a highly dynamic environment. They must be prepared to swiftly adjust schedules, handle unexpected situations, and accommodate shifting priorities to effectively support their employers.
High Levels of Trust and Integrity
Absolute discretion and reliability are non-negotiable qualities for both EAs and PAs. Their clients trust them to handle and safeguard private information while maintaining levelheadedness all the time.
Main Differences Between the Two Roles
While EAs and PAs share a few core competencies, they have distinct areas of focus that make them invaluable assets to those they serve.
Clientele
From all that was discussed, you've probably noticed one of the key differences between EAs vs PAs: the people they work for. EAs primarily serve high-level executives, CEOs, or senior managers in a professional setting.
On the other hand, PAs cater to the personal needs and requirements of their employers, who are usually high-profile individuals. That said, any busy person can hire a PA to help them out!
Nature of Work
Executive assistants often work closely with their executives but can provide office support remotely. In fact, many businesses prefer virtual executive assistants as a cost-effective alternative.
However, personal assistants may work in a more hands-on capacity in various settings, including their clients' homes, managing private affairs.
Level of Autonomy and Professionalism
Both assistants have high levels of autonomy and professionalism based on their priorities and prejudices. The difference is in the setting where they practice this freedom.
Deeply integrated into the structured framework of the corporate world, EAs work in close collaboration with their executives. Meanwhile, PAs often navigate a more casual setting and have more independence in decision-making related to the personal matters of their clients.
Personal Assistant vs Executive Assistant: Who Should You Hire?
Ultimately, the success of an administrative support role hinges on compatibility.
The right assistant is not just a support but a catalyst for greatness. Now that you understand the executive assistant vs personal assistant nuances, you can decide which one you need using these factors:
Scope of Work
The first thing you should look into when deciding who to hire is the responsibilities and qualifications for the position. Of course, you should also take into account the industry and business needs.
Do you need someone to help top-level management juggle their work and maximize their time? Or do you need someone who can help you balance work and personal life? Moreover, consider if they should have specialized skills like tech proficiency and project management.
Budget
Your budget and cost constraints are also influential in choosing between an executive and personal assistant. PAs may be cost-effective, especially if they work part-time or on an as-needed basis.
Conversely, EAs typically have higher salaries due to their specialized skills and experience, as they are considered a vital part of a company's leadership support structure. In this case, employers seek virtual assistance to lessen their overhead costs.
Goals
What do you plan on accomplishing in hiring an assistant? Are there plans for expansion, increased travel, or a growing family? Understanding future needs will ensure that the chosen assistant can evolve with the changing demands.
Personal assistants can be hired for specific projects or ongoing assistance, depending on your needs. On the other hand, executive assistants can provide a stable, long-term commitment due to the depth of knowledge and understanding they need to have about the executive's work and preferences.
Fill in the Executive Assistant Job with Magic!
The executive and personal assistant roles are expanding beyond traditional administrative tasks. Many are taking on strategic responsibilities, so making sense of the executive assistant vs personal assistant standpoint can make or break your hiring decision.
Ensure your support system aligns seamlessly with your needs and goals. Magic can help you find the best virtual assistant with flexible pricing and infinitely scalable options.
Leaning toward executive assistant responsibilities? Fill the work gap easily with Magic. We source and screen executive assistants from the top 1% of our talent pool. Schedule a call with us, and we'll guide you to hiring the perfect fit for your organization.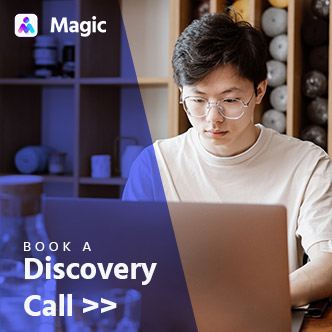 Match With a Vetted Virtual Assistant in 72 Hours!
Magic offers a frictionless way to source and qualify the right virtual assistant for your business so you can get things done fast and efficiently.